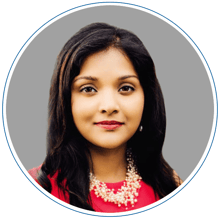 Welcome back to another installment of our Getting to Know You series from Genzeon and CompliancePro Solutions. Accompany us "backstage" as we interview members of both organizations to discover the passionate humans behind the technology.
Our next edition is focused on Lolitha Bose, who serves as the senior vice president of Operations and Transformation for Genzeon.
Let's get to know Lolitha with some highlights from our interview.
Would you share with us an interesting tidbit about yourself?
My dream job has always been to be a flight attendant (air hostess). I've always perceived a flight attendant as someone that's cool and level-headed, someone with the right personality who always has a smile on their face. Whenever I took flights as a kid, I was always fascinated with those jobs.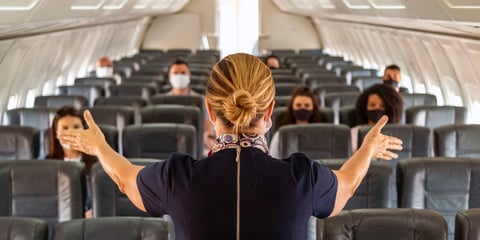 What is one of the most valuable lessons that you feel you learned from your education or work experience?
One thing that I've learned is to know and acknowledge what you, as a person, stand for and what you don't. That gives you clarity. I stand for persistence and hard work, and I never like taking shortcuts. I try to implement that persistence and hard work no matter where I am. Whether it is my career, an educational initiative that I'm pursuing, or even in my personal life.


Who in your life has really influenced you, personally or professionally?
My mother has been my greatest influence in my life. She taught me to be independent and how to make strong interpersonal connections and how to set goals to become a strong woman. Certainly, I take this beyond my personal life. I apply this in my profession and in my interactions with people building relationships, and building that network. I have to give it to my mom for making me who I am today and for shaping me to be the woman I am.
What do you think are the most important values of a good leader?
I feel like having a strong sense of emotional intelligence, self-awareness, and humility are key leadership traits. Without any of these, you can't really do the right things for the people that you're leading or managing. So I strongly stand by those three traits, and I really think every leader should embrace them.


"We strongly believe that having the right quality people who are happy at the end of the day really can produce better results."
What do you feel makes Genzeon a unique place to work when it comes to culture?
Genzeon is about driving positive culture. We value people--our associates, our customers, our vendors. It's all about the people, in fact one of our core values is that human connection. We strongly believe that having the right quality people who are happy at the end of the day really can produce better results. So that's one thing that I can definitely say Genzeon values highly in terms of culture.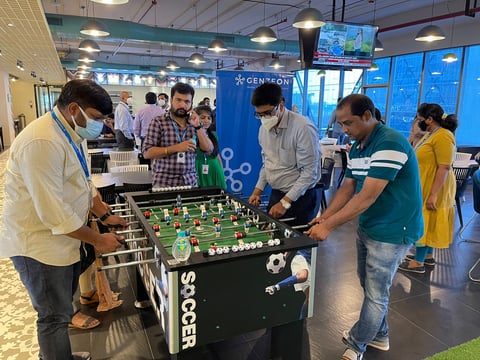 When has Genzeon gone above and beyond to solve a customer's problem?
There have been many, but one I can certainly cite is a very interesting example where one of our key strategic clients approached us with an immediate need to move their current technology platform over to a more automated platform.
For such an immense transformation, it would normally take two years. But we were able to quickly step in and do it within six months. We were able to discover where the problem was and understand the client's pain point and how we could support the transformation.



What brought you to Genzeon?
I've worked on the other side of the world. In my previous role, we partnered with Genzeon to leverage its services and solutions. There's something about the vision of Genzeon that I was attracted to very early on. It's a simple but clear vision. Genzeon wants to serve clients in the healthcare technology space and really understand the patient population. We make sure that patient care and experience are highly standardized. That's really the end goal, and that's what attracted me. The fact that there are simple ways to make an impact on the end user is what really attracted me to the organization.


What would you say to others who are considering joining Genzeon / CPS?
Working at Genzeon can be a rewarding and stimulating experience. It provides an opportunity to be part of a team, work on meaningful projects, and develop new skills. You will have the opportunity to work on cutting-edge technology with a talented team of individuals. However, as with any job, it's also important to carefully consider whether the company's mission, core values, and culture align with your own values and goals before making a decision to join.